A delicious option for when we want to make a lunch or dinner for severa people is this paprika chicken, pepper sauce and mashed potatoes. It's always useful to have at hand recipes that can help us when we don't know what to cook and want it to be a nice meal.
You can make just the chicken and serve it with other components or on the contrary make the sauce or the mashed potato to serve with other proteins as well. This dish would also be really nice with sautéed mushrooms or veggies.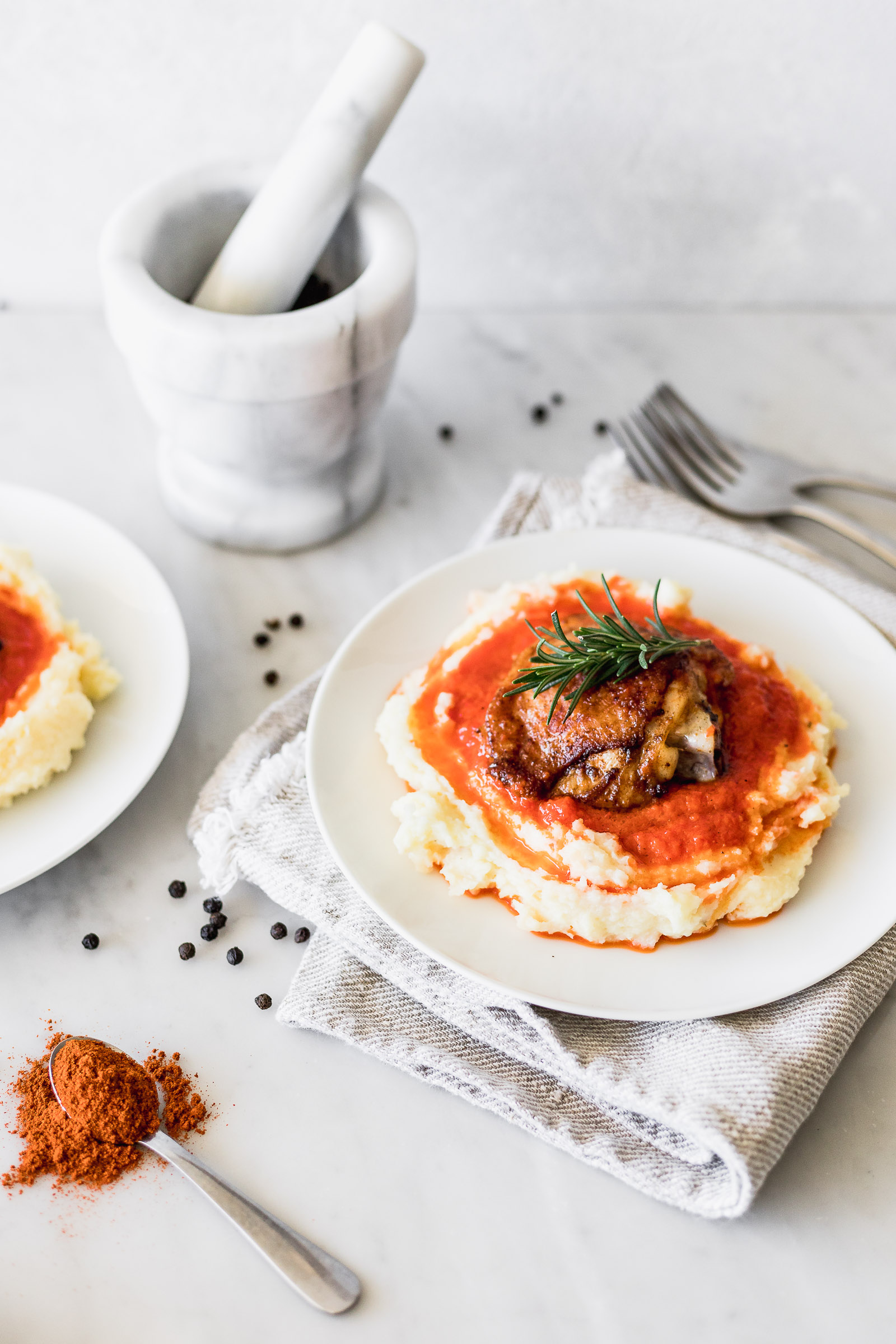 I love paprika for its slightly smoked flavour which makes the chicken be much more tasty. It also pairs nicely with the roasted pepper sauce that goes with it.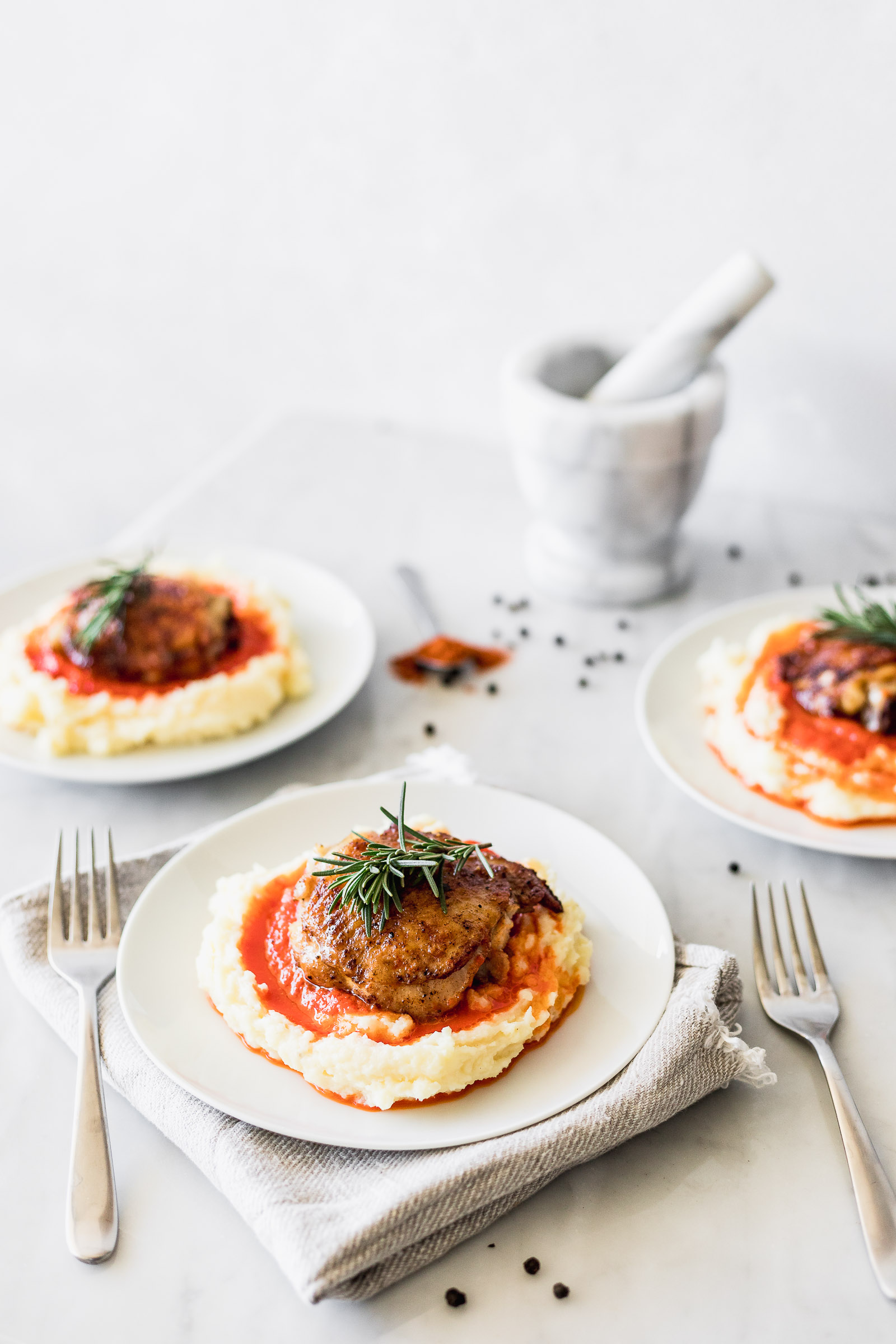 Mashed potatoes are one of my favourite side dishes because it's like a hug from within hahaha. Fewer dishes are more comforting.
Ingredients
For the chicken
6

chicken pieces

2

tsp

paprika

1

tbsp

olive oil

salt and pepper

to taste
Para la salsa de pimiento morrón
olive oil

280

g

canned roasted red pepper

50

g

brown onion

chopped

1

garlic clove

water as needed

or vegetable stock

salt and pepper to taste
For the mashed potatoes
1

kg

potatoes

50

g

unsalted butter

100

ml

milk

salt and pepper to taste
Instructions
For the mashed potatoes
Take the whole, unpeeled potatoes to a preheated oven at 200C for 1-2 hours or until really soft and well cooked.

As soon as they are cool enough to handle pass the inside of the potatoes through a potato press or sieve.

Place the mashed potatoes in a pot on medium-low heat and add the butter and milk and adjust with more milk if necessary until you get the consistency you like. Season with salt and pepper.
For the chicken
Mix the paprika with the olive oil. Rub it into the chicken pieces to cover. Season with salt and pepper.

Seal on both sides on a pan with olive oil on high heat. Remember not to move around the chicken too much so it can get golden.

Take to a preheated oven at 180C for 15-20min or until the pieces reaches 73C at the center. The idea is to not dry them out.



For the roasted red pepper sauce
Cook the onion on the same pan as the chicken with a bit of olive oil on medium-low heat until it's really soft and translucent.

Add the garlic and cook for a minute.

Add the roasted pepper and cook for a couple minutes until everything is nice and hot.

Season with salt and pepper and blend or process.